Fear Itself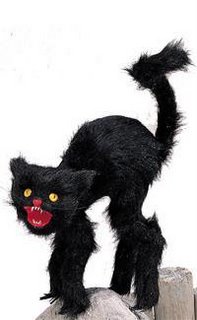 After having a great day Friday, Saturday sucked my sphincter. I basically donated all the money I made in my freerolls, near-freerolls, and SnG wins to players with marginal skills. All for one reason: I played with scared money.
I am, me thinks, too much concerned with the size of my bankroll. At this point in my newbie poker career, losing a $10+1 SnG buy-in is a big dip in my bankroll (ok, it's not THAT big, but it sure feels like it). I am more concerned with just getting in the money than winning the whole SnG or tourney. That's bad thinking.
I've been doing some soul searching, and I think that the reason I do amazingly well in the freerolls and near-freerolls is because if I get knocked out early, I can shrug, think "Well, at least I didn't pay anything to play", and go back to
checking out internet porn
reading Harrington on Hold 'em, and move on with my life.
When I buy into a low-cost ($5 or $10) SnG or MTT, however, I'm nervous over every chip I put in the pot, nervous about losing my buy-in.
Dar.
Gotta take
CJ's
10th Commandment to heart and realize that once I put that money in, it's gone:
X. Thou shalt not be scared money. Don't buy an entry into a tournament in which the buy-in is a significant part of your bankroll. You can't be afraid to lose money in a tournament setting (or a cash game, for that matter). Once you pay for that buy-in, that money is gone! Focus on winning, not on getting your buy-in back.
Amen, brother.
Today will be a $5 MTT, followed by the $4K Frenzy.
I ain't fraid of no ghost.